Mega TubzTower
The Mega Tubz Tower is an attractive black or red coloured vending machine which vends big TUBZ pots filled with many different confectionary products including brand names such as HARIBO, NESTLE, ROLO, TOBLERONE just to name a few! Whether you are at a Children's play centre, retail outlet, shipping centre or family bar: simply twist and choose the delicious treat of your choice!
Fillings
We have an agreement with several world famous brands such as Haribo, which is one of the brands we offer from the Mega TubzTower vending machines:
Our assortiment features Haribo Starmix, Toblerone, Skittles, Nestle Rolos and much more delicious world famous candy!
Franchise concept
Start your own company today!
For the Mega TubzTower we have developed a franchise concept which suits both small business owners as bigger businesses.
Accessories
Corporate clothing, wall brackets, floor stands, stickers, order lists…
You'll receive our full service & support to make a big success of your own Mega TubzTower franchise business!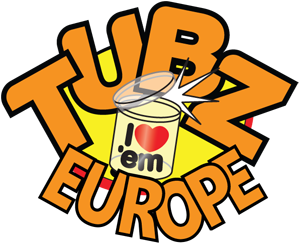 "We gebruiken uw persoonlijke informatie om u de service te bieden waar u om vraagt (bijvoorbeeld het verwerken van uw bestelling). We kunnen deze informatie mogelijk ook gebruiken voor controle-, onderzoeks- en analysedoeleinden met als doel onze technologie en dienstverlening te verbeteren. We zullen deze informatie niet doorgeven aan derden."
Tubz Europe BV | Dragonder 49F | 5555 XZ Valkenswaard | Nederland | Tel: +31 40 8416789 | Fax: +31 40 2019882 | Email: sales_eu@tubzeurope.com