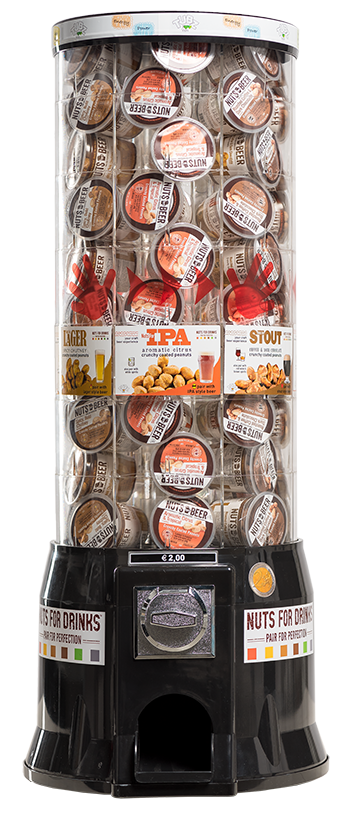 Pair for Perfection
Nuts for Drinks is the first ever premium baked and specially coated peanut snack that pairs perfectly with your favourite alcoholic beverages.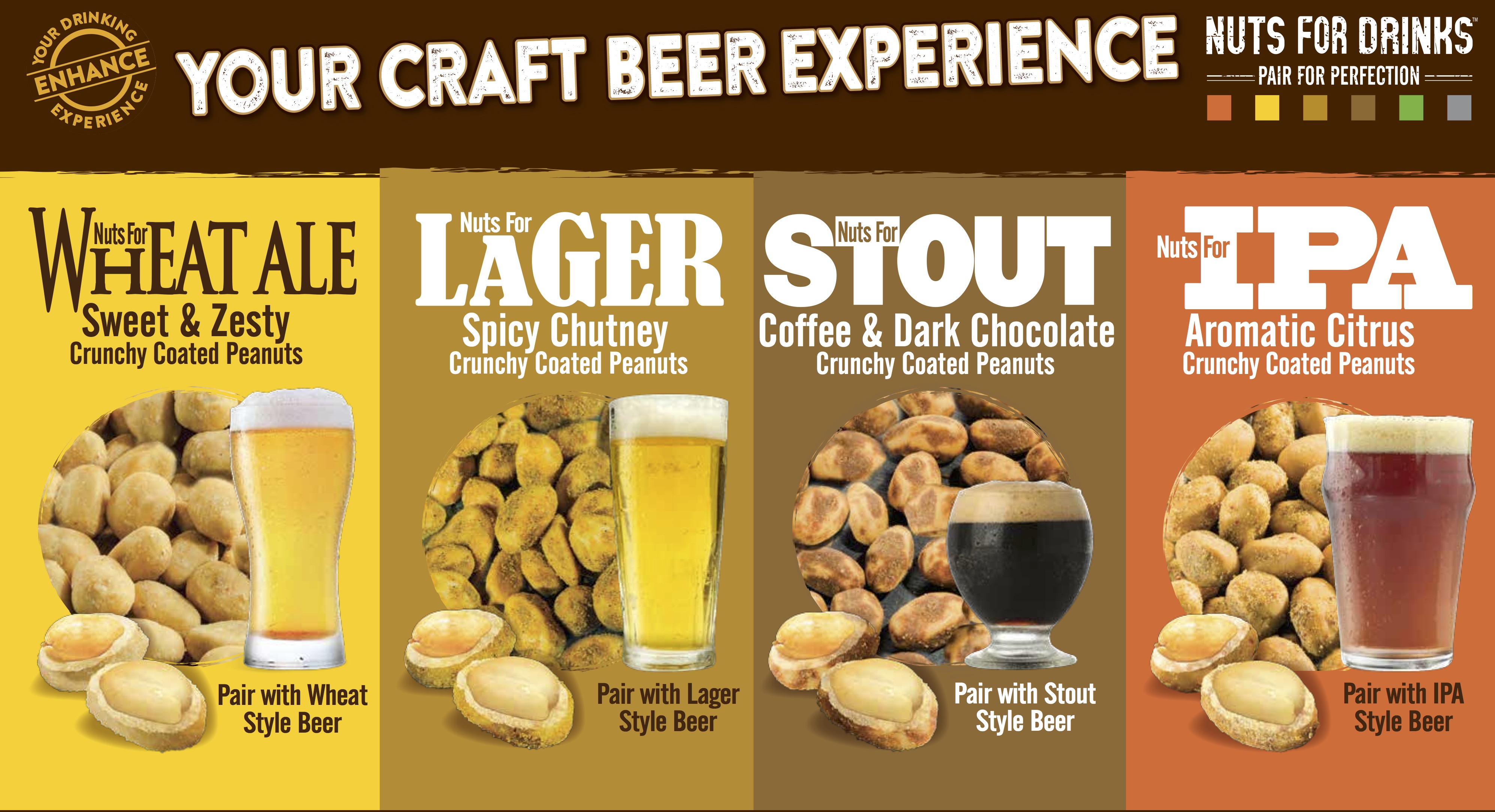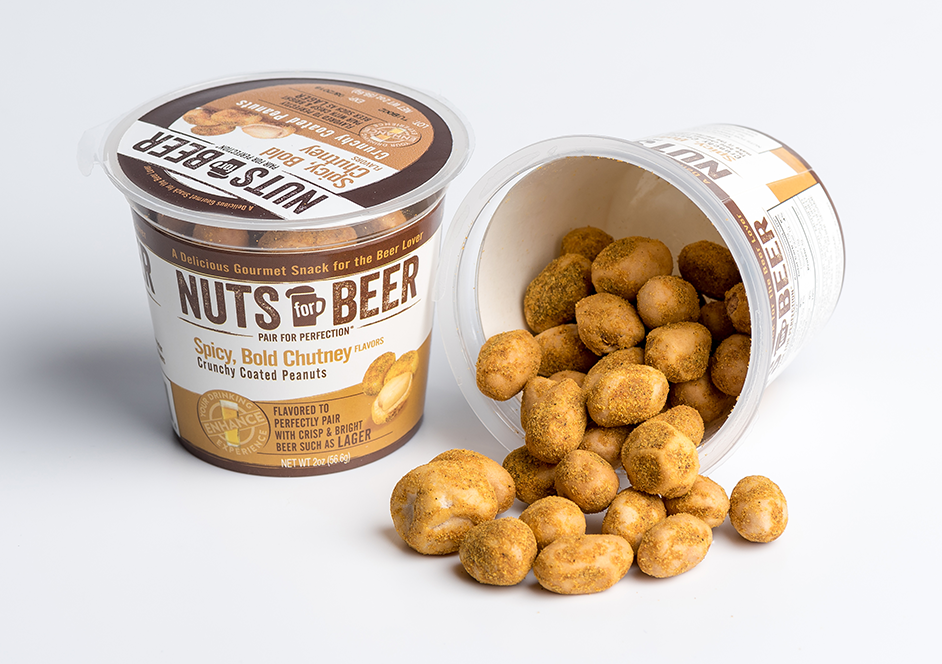 Spicy Chutney
Bold chutney tropical flavours with lingering spicy character make it the perfect pairing to Lager style beer and also pairs with white wine.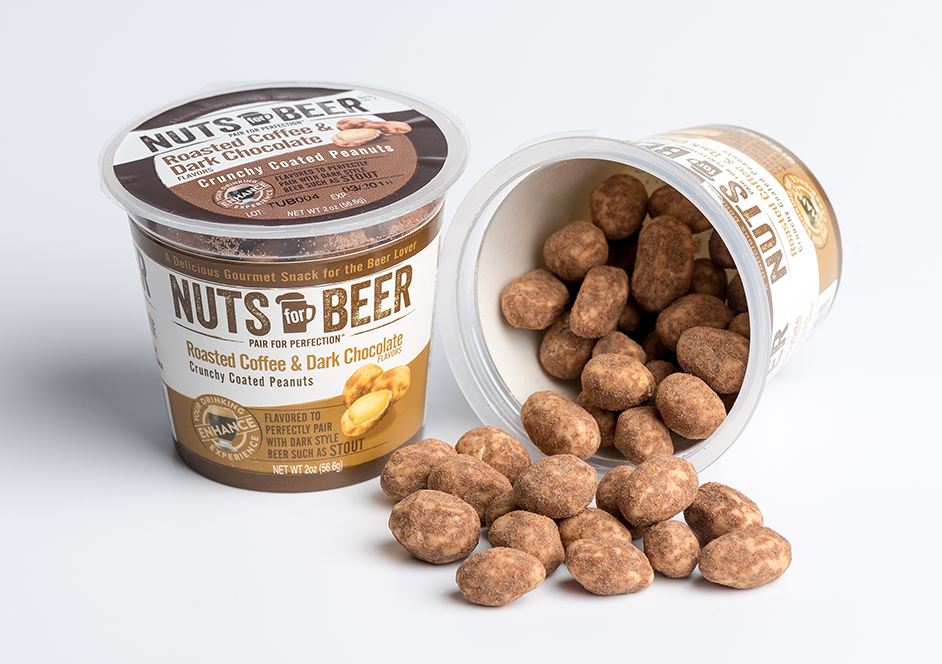 Coffee & Dark Chocolate
This amazing flavour combination embraces the roasted coffee-dark chocolate and molasses-like taste, typical of Porter and Stout beer styles and also pairs with red wine and brown spirits.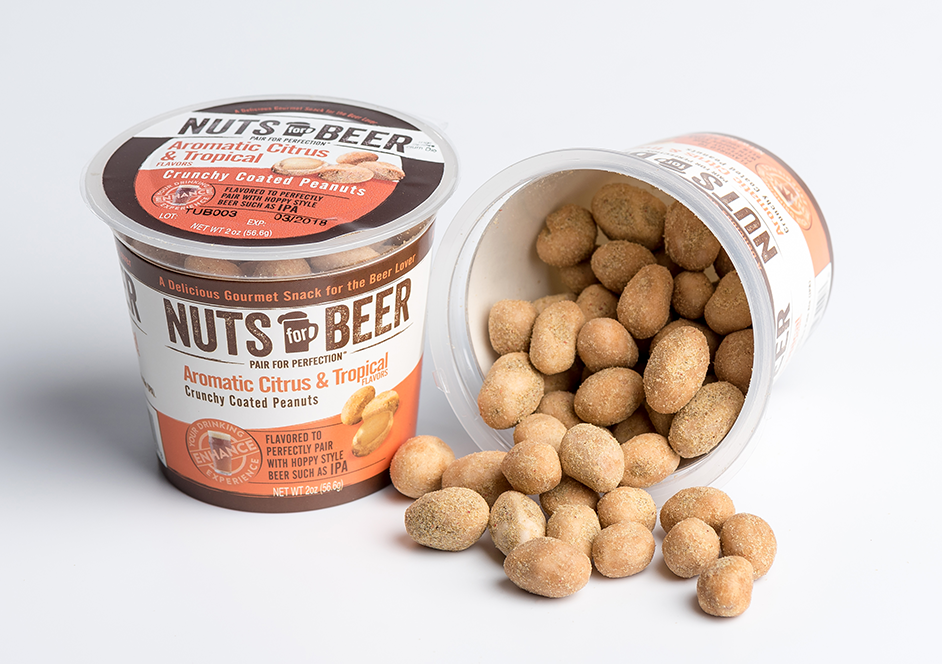 Aromatic Citrus
This flavour is intended to match different hops varieties found in several American-style IPAs where typical aromas of pine, citrus, resin and tropical flavours make up the beer profile. Nuts for IPA have a distinctive taste of rosemary and grapefruit and are the perfect match for this beer style and also pairs with white spirits.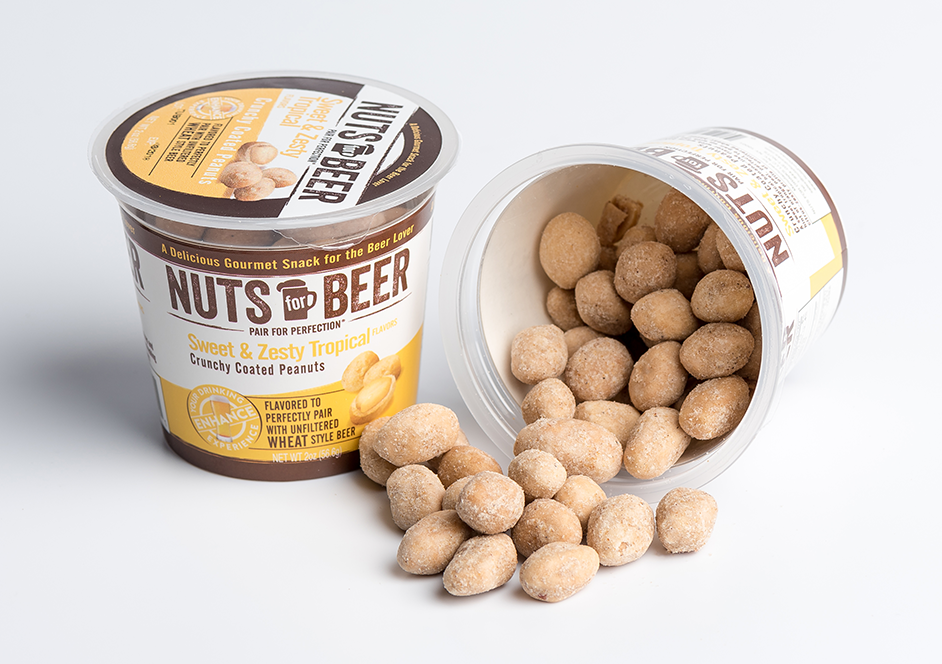 Sweet & Zesty
This flavour promotes a sweeter tropical banana-like flavour with warm baking spices and hint of orange peel, perfect to pair up with the typical refreshing citrus-zesty profile of Wheat beer and also pairs with sparkling wine and tropical drinks.
Today's consumers are more educated about their beer. They know the difference among different beer styles, and they are discovering their favourite tastes.
Craft beer companies are investing in the development of new flavours and in the improvement of its customers' drinking experience. Due to this current trend, pairing beer with an appropriate snack is an important element for the industry.
Beer drinkers enjoy pairing their drinks and snacks so that both enhance one another. This requires attention to the dominant taste and flavour elements in each. When approaching a pairing, success is often found by identifying the characteristics (taste elements, flavours, intensity and sensations) of the craft beer you pair with.
When the Beer Meets the Customer:
Beer companies have no control over how customers consume their beer—whether they do it at home or in a bar. Does their beer taste the same when the consumer is having his beer with salty peanuts or barbeque flavoured chips? The answer is absolutely not!
A customer's unique experience with beer and snack pairing can make it positive and enjoyable; another can be negative without him or her knowing it was due to a poor food and drink combination.