TapasTower

taste the mediterranean…
TapasTower
The Tapas Tower is an attractive black coloured vending machine. They are our newest exciting addition and are taking Europe by storm. Designed to project a more up market and quality product range the specially designed Tubz are gas flushed and sealed to lock the freshness in. The Tubz are filled with a great range of delicious Tapa style products such as premium nuts, olives, cured meats and super fruits!
Whether you are in a bar, pub, hotel, bowling centre or office: simply twist and choose between several delicious Tapa Tubz snacks and enjoy!
Fillings
Spanish Fuet sausages, Gouda cheese, marinated olives, all part of the delicious Nibble Time Tapa range!
Tubz Tapas is a brand of Tubz Europe.
By producing all our Tubz Tapas products ourselves we can always guarantee the highest quality for all our Tapa products!
Franchise concept
Start your own business today!
We have developed a franchise concept for the TapaTower which is suitable for both small independent businesses as well as for bigger companies.
Accessories
Company clothing, wall brackets, floor stands, stickers, order lists…
You will receive full service to make a success of your own Nibble Time TapasTower franchise business!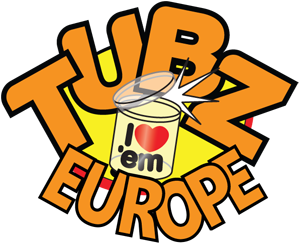 "We use your personal information to provide the services you're requested (i.e. process your order). We may also use the information for auiting research and analysis to operate and improve out technologies and services. We will not pass your details on to any third parties"
Tubz Europe BV | Dragonder 49F | 5555 XZ Valkenswaard | Nederland | Tel: +31 40 8416789 | Fax: +31 40 2019882 | Email: sales_eu@tubzeurope.com