ToyTower Franchise
Start your own vending business!
Start your own business…
You always wanted to start your own business but you didn't know where to start? Don't look any further! We offer plenty of opportunities to set up your own profitable business with low investments. Would you like to work full time or would you just like to earn a little extra alongside your current job?
Below you will find the opportunities we offer.
What does it mean..
All our business bundles are all inclusive: they contain all you need to set up your own succesful vending business and start earning money from day one!
A business bundle consists of Towers, Floor Stands, Sticker Sets and a stock of Toys which you can start vending from the machines instantly.
For a professional apprearance we also offer you T-shirts, order lists, flyers and POS materials!
Next to that we offer you full support by offering training and advice: sales training, ToyTower technical training and advice about the best way to make your sites profitable.
You decide what you earn…
Are you an inspired and results-oriented business owner who knows his region inside out? Are you a people manager with a passion for servicing customers?
We can help you realize your dreams.
Are you interested? Contact us now!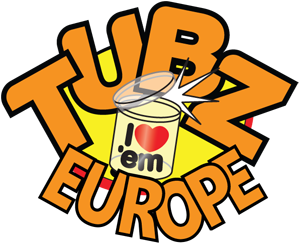 "We gebruiken uw persoonlijke informatie om u de service te bieden waar u om vraagt (bijvoorbeeld het verwerken van uw bestelling). We kunnen deze informatie mogelijk ook gebruiken voor controle-, onderzoeks- en analysedoeleinden met als doel onze technologie en dienstverlening te verbeteren. We zullen deze informatie niet doorgeven aan derden."
Tubz Europe BV | Dragonder 49F | 5555 XZ Valkenswaard | Nederland | Tel: +31 40 8416789 | Fax: +31 40 2019882 | Email: sales_eu@tubzeurope.com