Have you already decided that franchising is the right choice for you? Or are you still considering what kind of business you want to start? Either way, our Tubz franchise formula is an excellent choice. Tubz is suitable for everyone who wants to start immediately with a successful business of their own, because it is a proven franchise concept in several countries.
We have put together 4 different franchise packages depending on how much you want to invest, so possibilities for everyone to start! You can go big or keep it small, so you decide on your own growth without obligations or pressure.
Unlike other types of businesses, as a Tubz franchisee you fully own all the stock, snack towers and accessories. Because you don't pay franchise fees, royalties or other remittances, you have a clear picture of what you're going to earn. Because you can easily move our Tubz vending machines to other locations, you can easily make sure that your machine has an optimal return. Our call team quickly finds new locations for you if you want to change locations or expand your own round. We do not work with defined regions so you have every opportunity to expand.
The costs for starting a Tubz franchise are minimal: for example, you don't need business premises or staff. So you can start without high fixed costs with a small investment. Start earning pure cash income from day one. All our franchise packages are all-inclusive and contain everything you need to start a successful Tubz vending franchise and start earning money from day one!
2 Year Warranty on Towers and Accessories
Towers and stands
Stock for your Towers
Placement locations for your Towers
Product stickers
Personalised Tubz business cards
Full training package
Ongoing support and advice
24/7 maintenance service and online advice
Free transport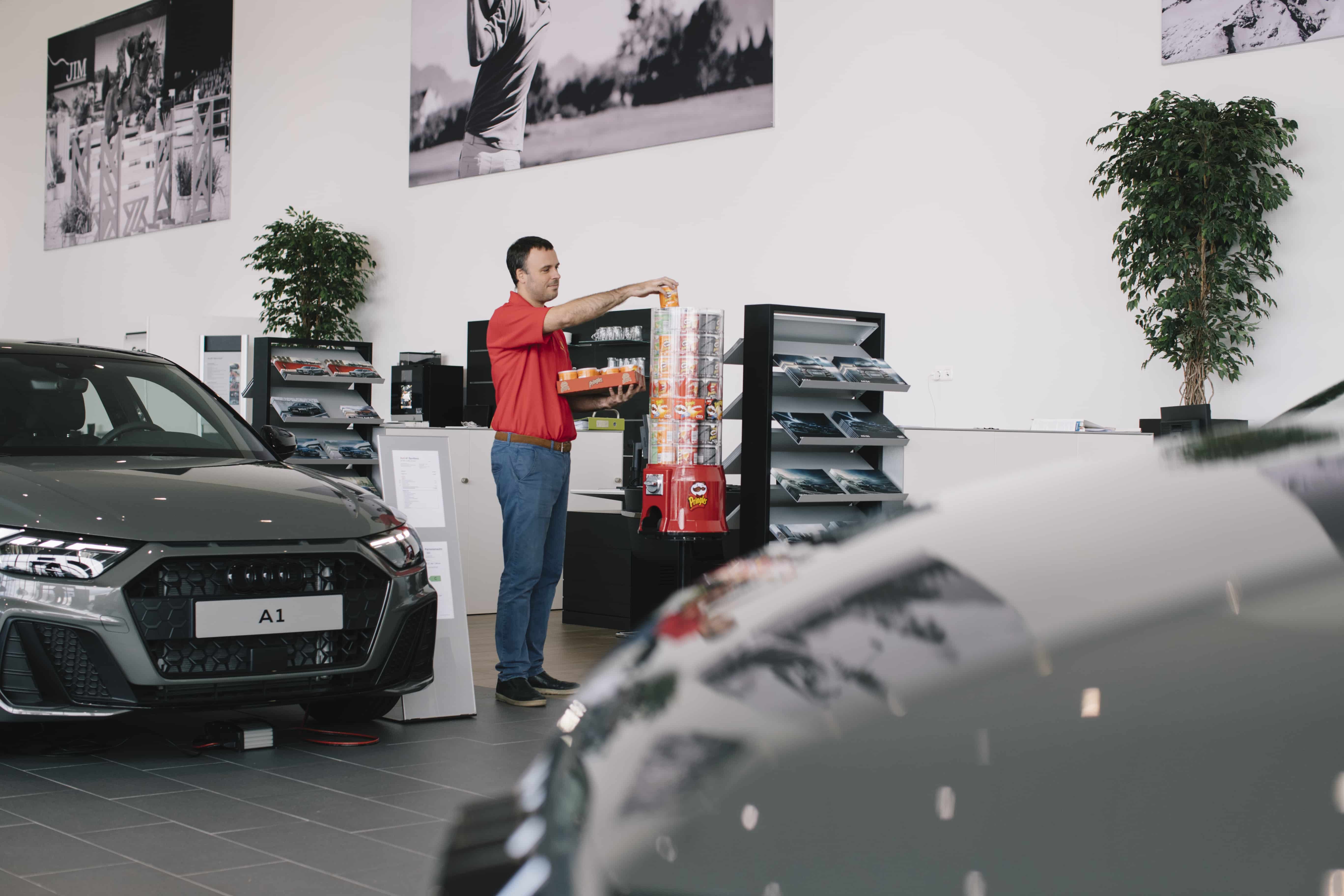 Contact us and start your Tubz business today!
We are ready to answer all your questions and let you start your own successful business today
If you would like to become a valued Tubz Partner, simply contact us by phone so we can discuss your business needs. Our friendly customer service will ensure that you receive a tailor-made enterprise package with no hassle and the guarantee that you will start making money from day one.
Call us now at +31 (0)40 8416789 for an informal conversation, you will get answers to any question you might have about our services or products.